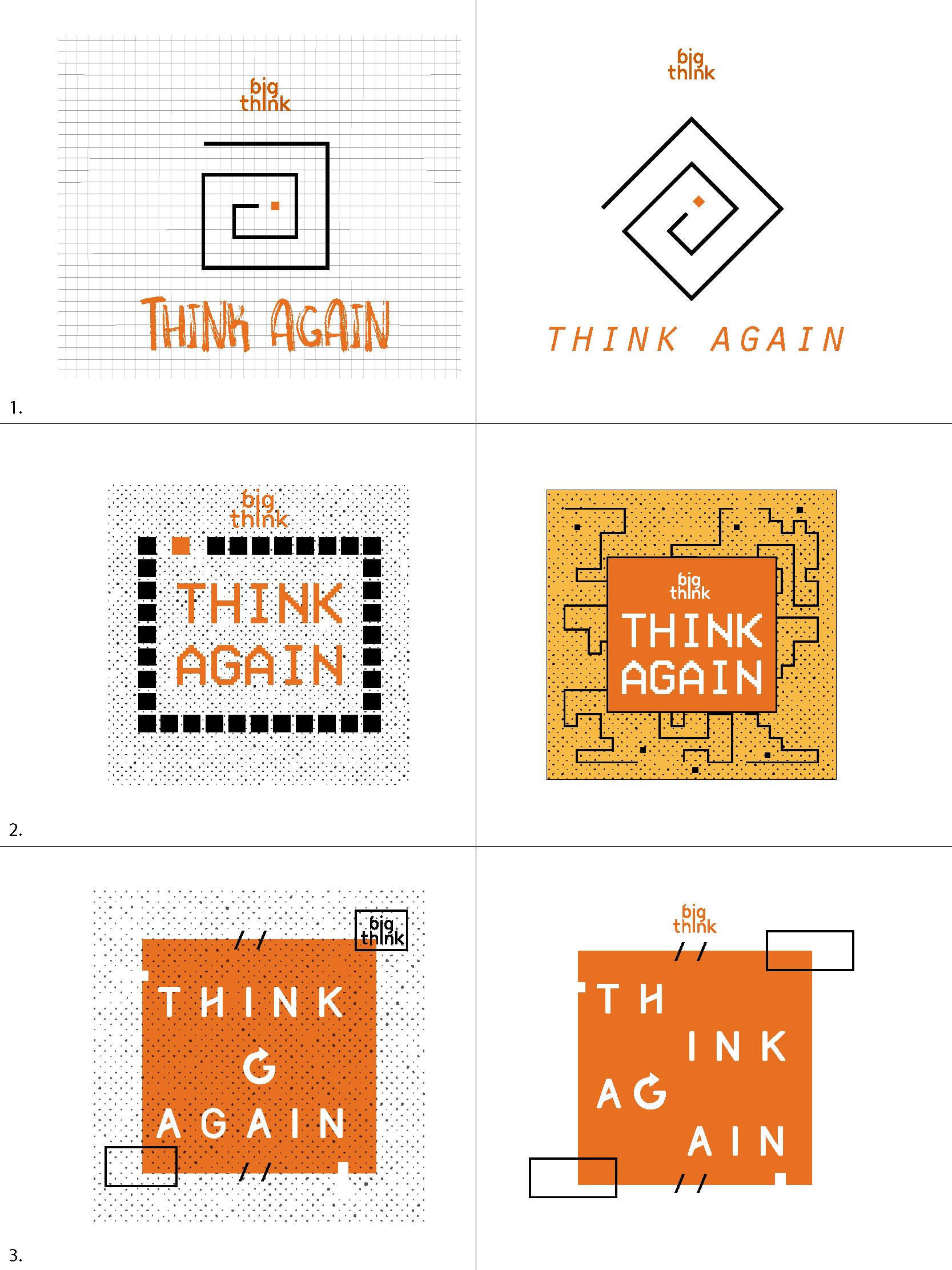 When brainstorming concepts for the logo redesign for
Big Think's podcast Think Again,
we kept the target audience in mind: An educated, omni-curious younger audience - open-minded and interested in arts, creativity and scientific discovery.  Big Think wanted to cover new territory  with it's podcast - funkier, sometimes edgier, always less predictable territory.  We also soaked up inspiration from the show's new musical theme specially designed for Think Again, with the task of channeling that personality into a visual logo.  I was struck with the concept of the old snake game. It's a purposefully pixelated reminder to re-think how you've always done things, and when you are presented with Game Over, always search for that aha moment, and  "Think Again!".